Modelers Alliance Logon
Search
Frequently Asked Questions
Frequently Asked Questions
From the list below choose one of our FAQs topics, then select an FAQ to read. If you have a question which is not in this section, please contact us.
How to Attach an Image in the Forum
Details

Parent Category: Frequently Asked Questions
Created on Sunday, 16 July 2017 17:44
Last Updated on Sunday, 16 July 2017 17:46
Published on Sunday, 16 July 2017 17:44
Written by Robertp
Hits: 1067

In the section labeled "Category Header", click on new "topic button"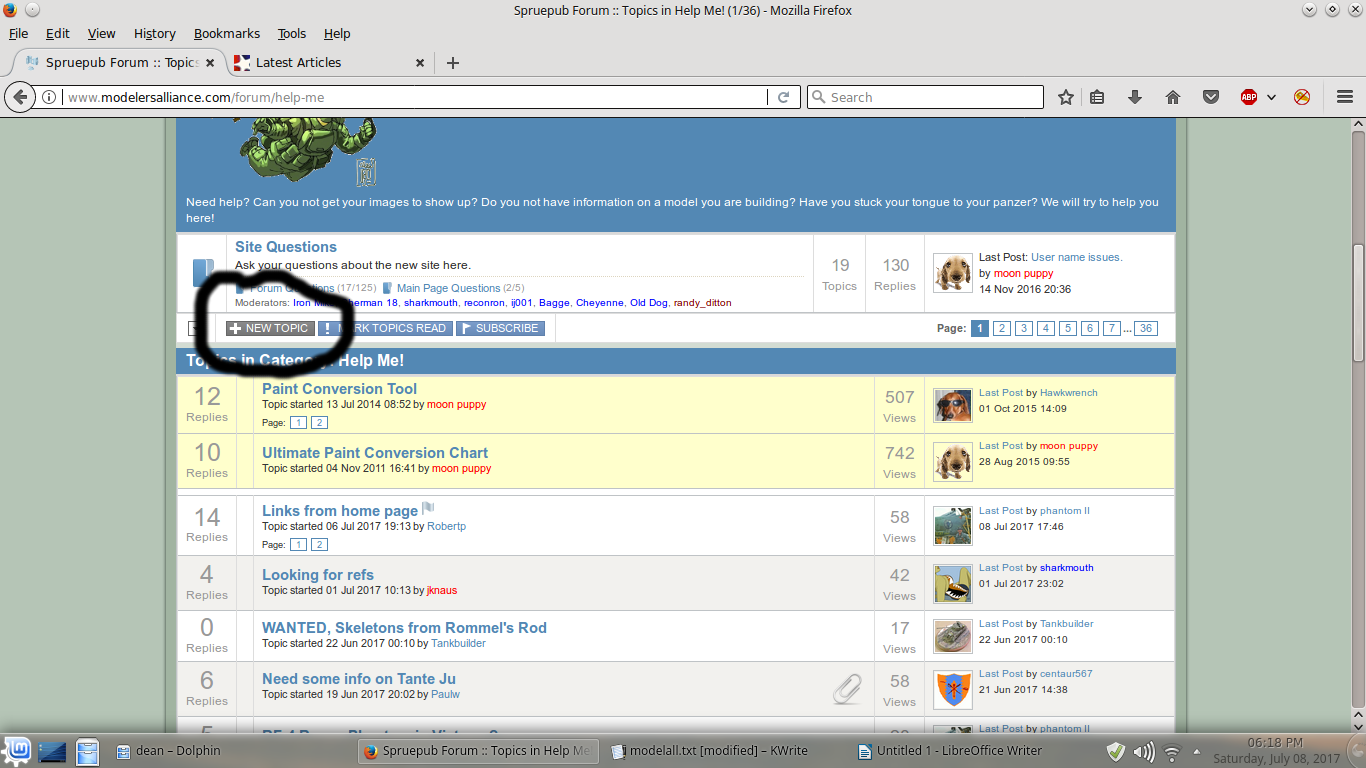 A new screen will come up (below). Enter your subject and text to the new post.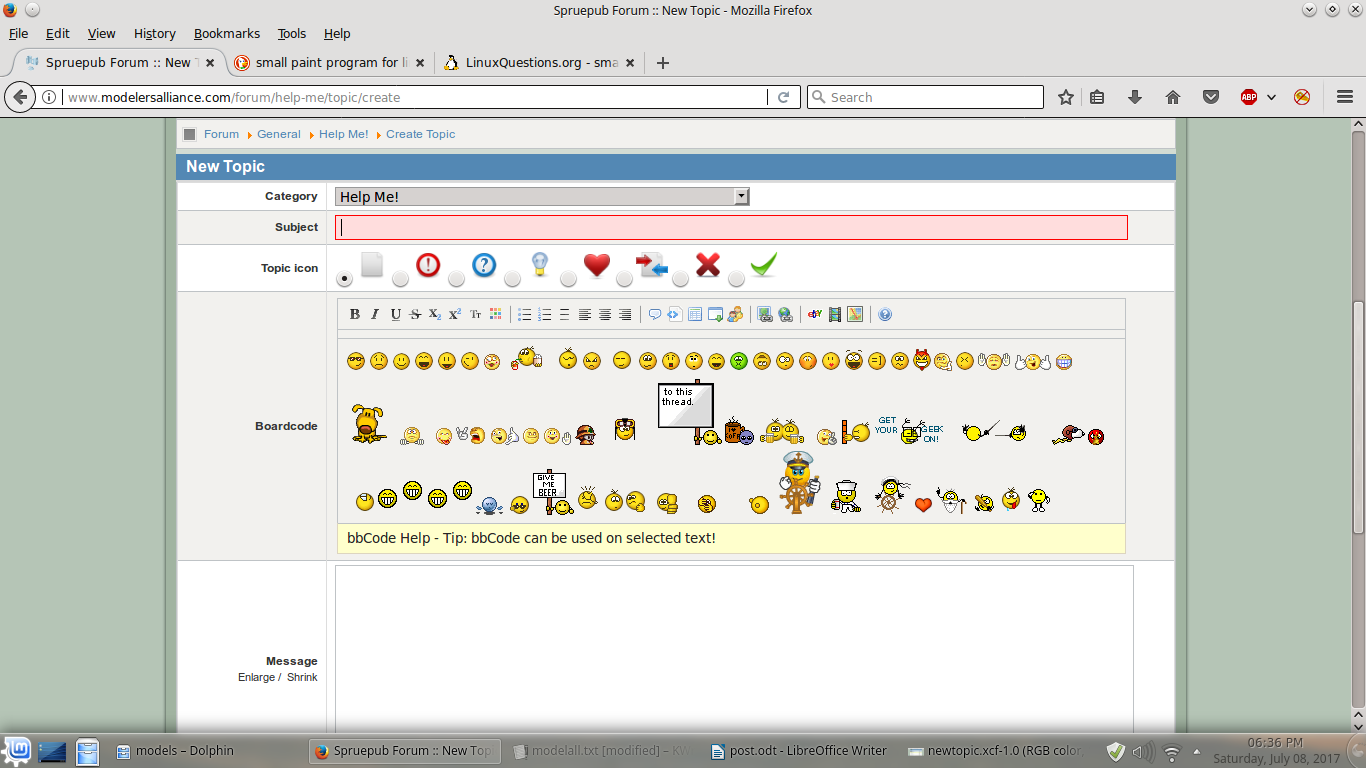 To post a picture. click on "add file" opposite "Attachments" header and add your file.
After adding file, you will have the option to "Remove File" or "Insert"

Insert will insert your picture in the body of your post.

Note: preview will not show any pictures.

Submit and you are done. Remember you can edit your post.

Discuss this article in the forums (1 replies).